We're done for another year!
What a great time we had for the show! No rain!!! It was a little toasty on Friday and Saturday... a little cool on Sunday, and the weather on Monday was just perfect! But, NO RAIN! That is at least 6 years in a row without that problem.
Not sure of any numbers yet, but by the time we all meet for the Annual meeting we will all learn just how good of a show we had.
I did get some time to run Jim's 40-120 Avery this year on Earl's Mill. Thank you to the rest of the Avery crew for getting it all ready for me and for filling in for the spots I used to fill.
I did take parts of Saturday and all of Sunday to get around and visit where I could. Finished up some more visiting on Monday AM. If I did not get to your exhibit or work station, I apologize. I tried to get to some I had not been to last year, but there is SO much to see I am sure I missed some. Our volunteers are important and I value your input as to how to make the show run better. I remember most of what we talk about, and will take it to the board and we will act on your suggestions when necessary.
Thank you all for your hard work, and for cooperating with the electric conservation I asked for on Thursday evening. We did not have any power issues because of your cooperation and that really made me happy! Special thanks to the WMSTR RR Crew for working late on Friday Night to get the 353 back in shape! They were back up and running on Saturday morning right on time!
I took a few pictures different areas of the show. Not the best quality, but I wasn't toting my better camera around so this is all I got!
Please feel free to post your own shots, either in this thread or another one later.
First, our new sign out along Hwy 32. It looks great!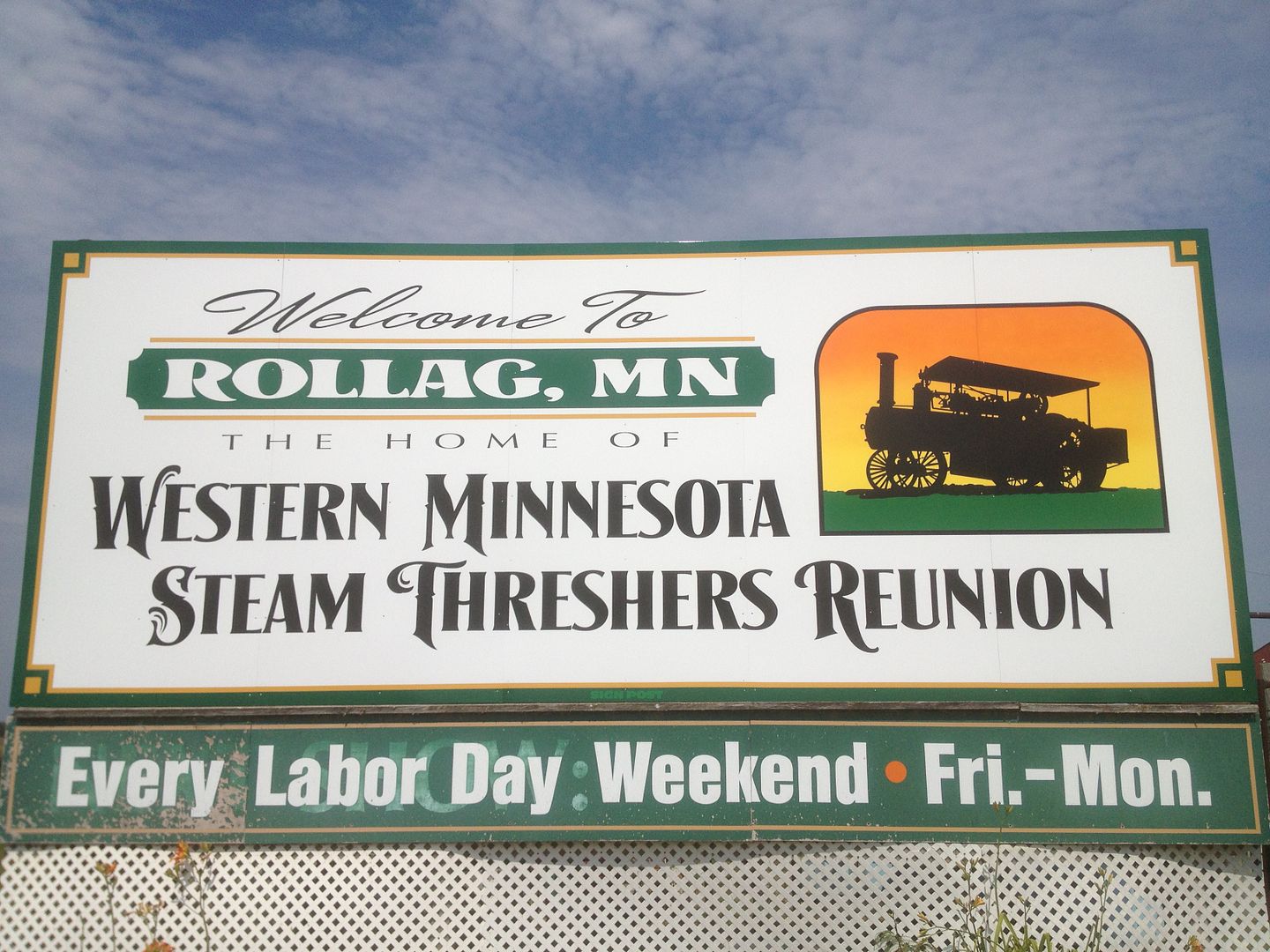 Line for a train ride on Friday. Not bad considering the heat that day.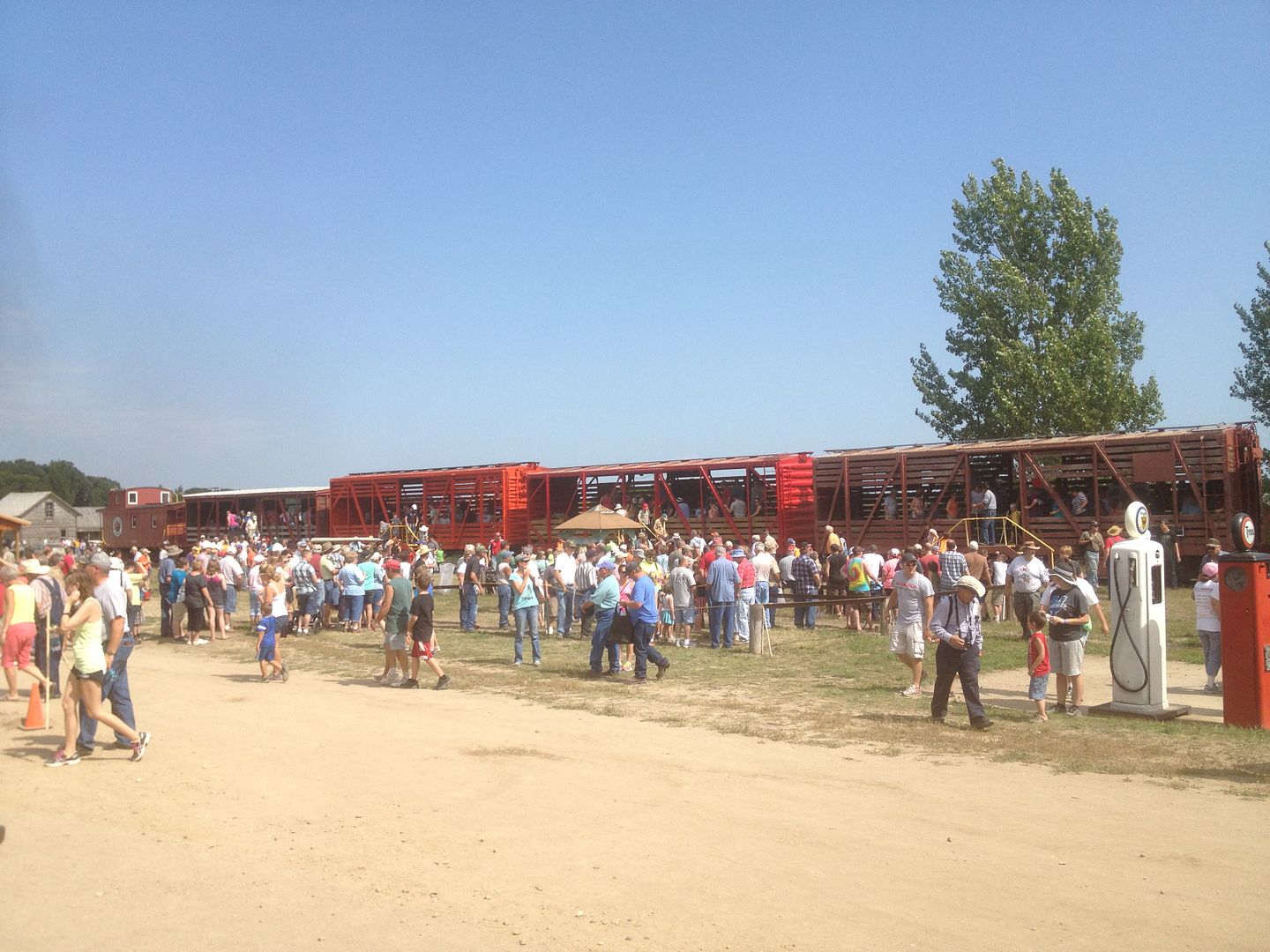 I went to the birthday party for the Nelson, Jury and Brudevold Gaar-Scott engines. Delicious cake was served!