20 Minneapolis #8702 Crew
WMSTR Lifetime Member
The 20 Minneapolis crew got to do some threshing both on Friday and Saturday this year. The weather was a bit damp and dreary and there was some concern with the humidity levels but it turned out to work OK. Here are a few photos from Saturday's run.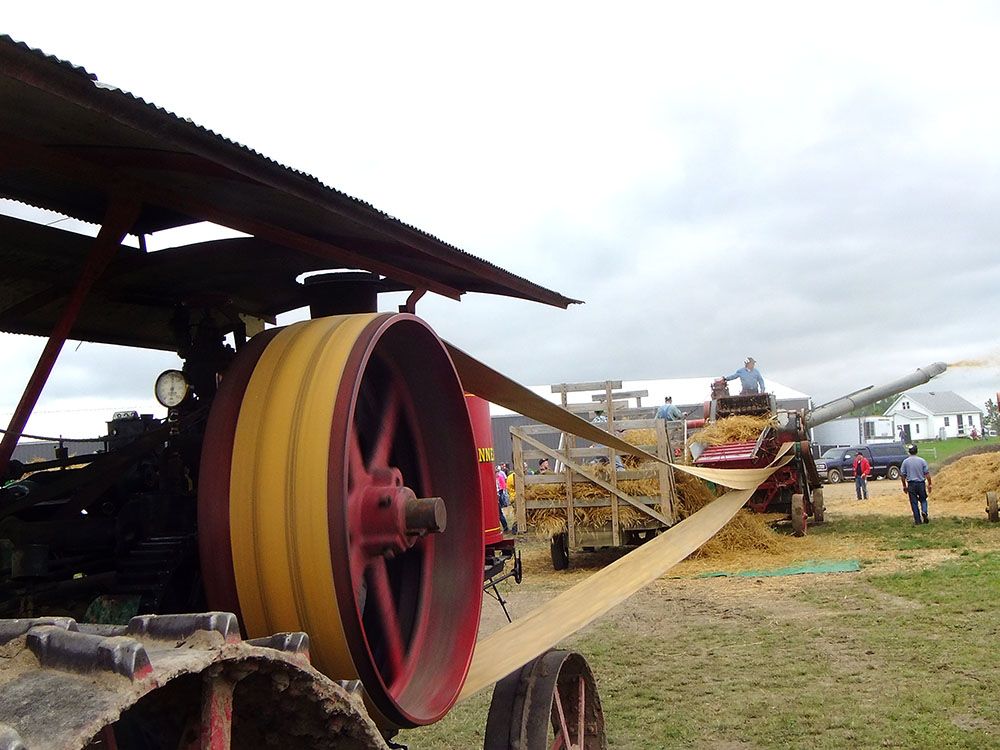 Here is Jeff Knutson surveying the proceedings. The smoke behind him was being blown over from the 353. Made for a rather dramatic background.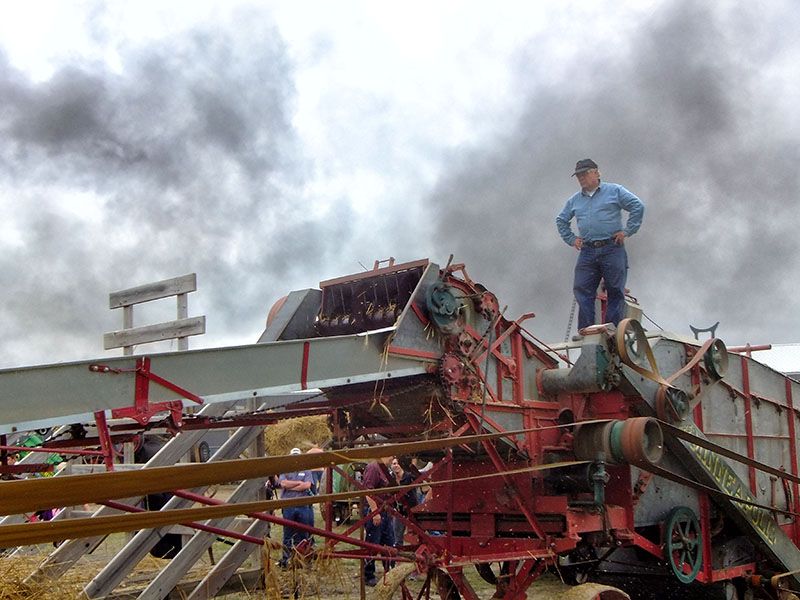 Here is Mike Whal tending to the grain output.
Ron Lund Checking things over, making sure things are running well.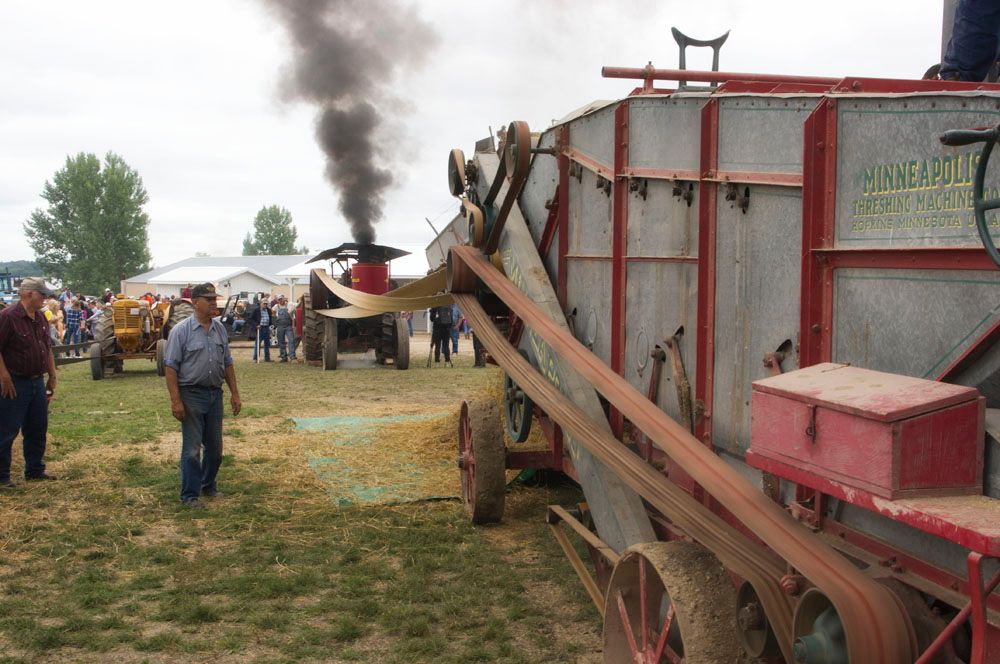 Jennifer Roth (Edin) pitching bundles