Ortner Engineer
Moderator
WMSTR Lifetime Member
Just wanted to post some words of thanks and pictures of our progress over the past couple months.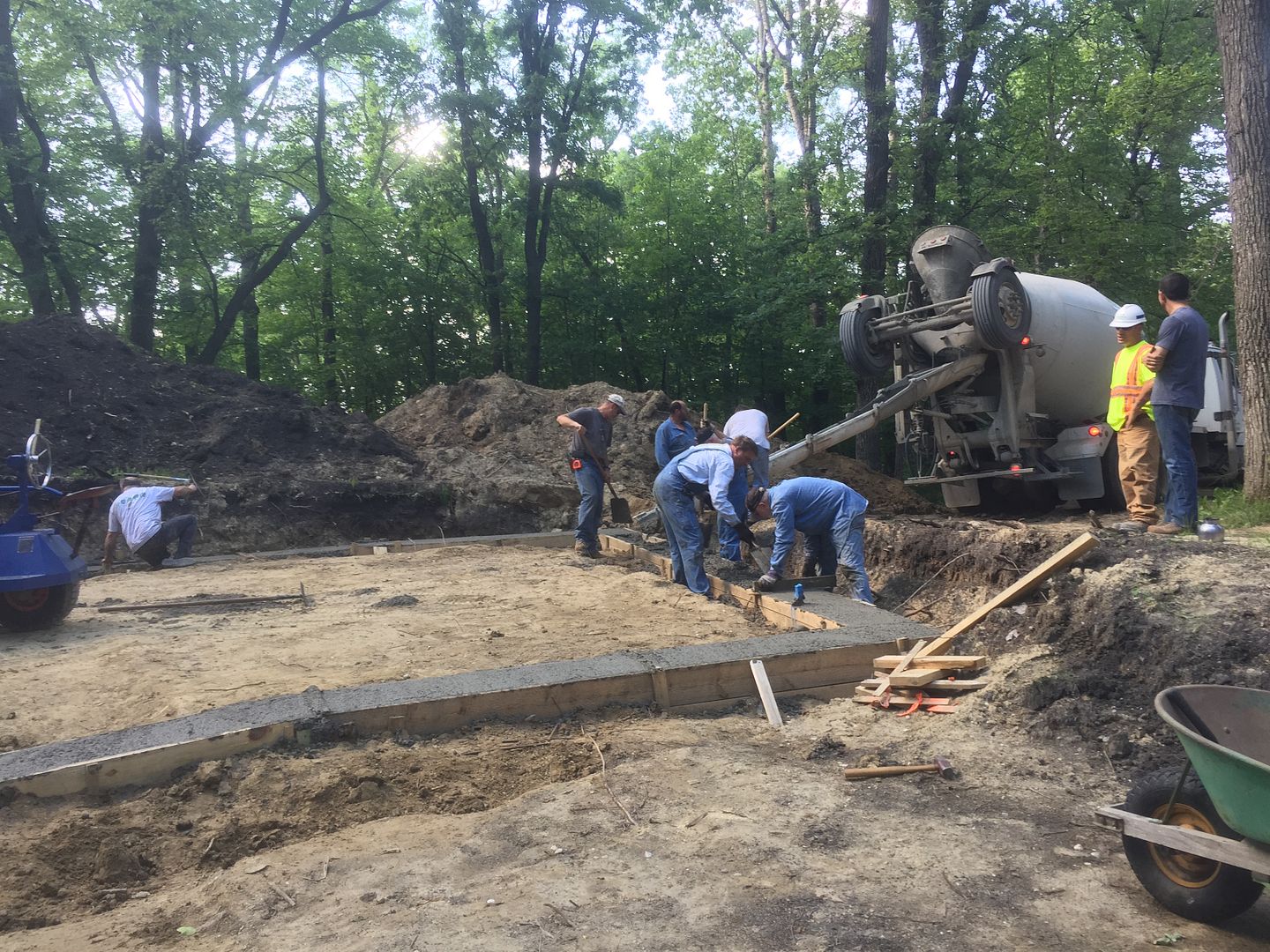 For steam school weekend a bunch of helpful volunteers helped us get the foundation concrete poured. It went very well and very fast.
Finished product...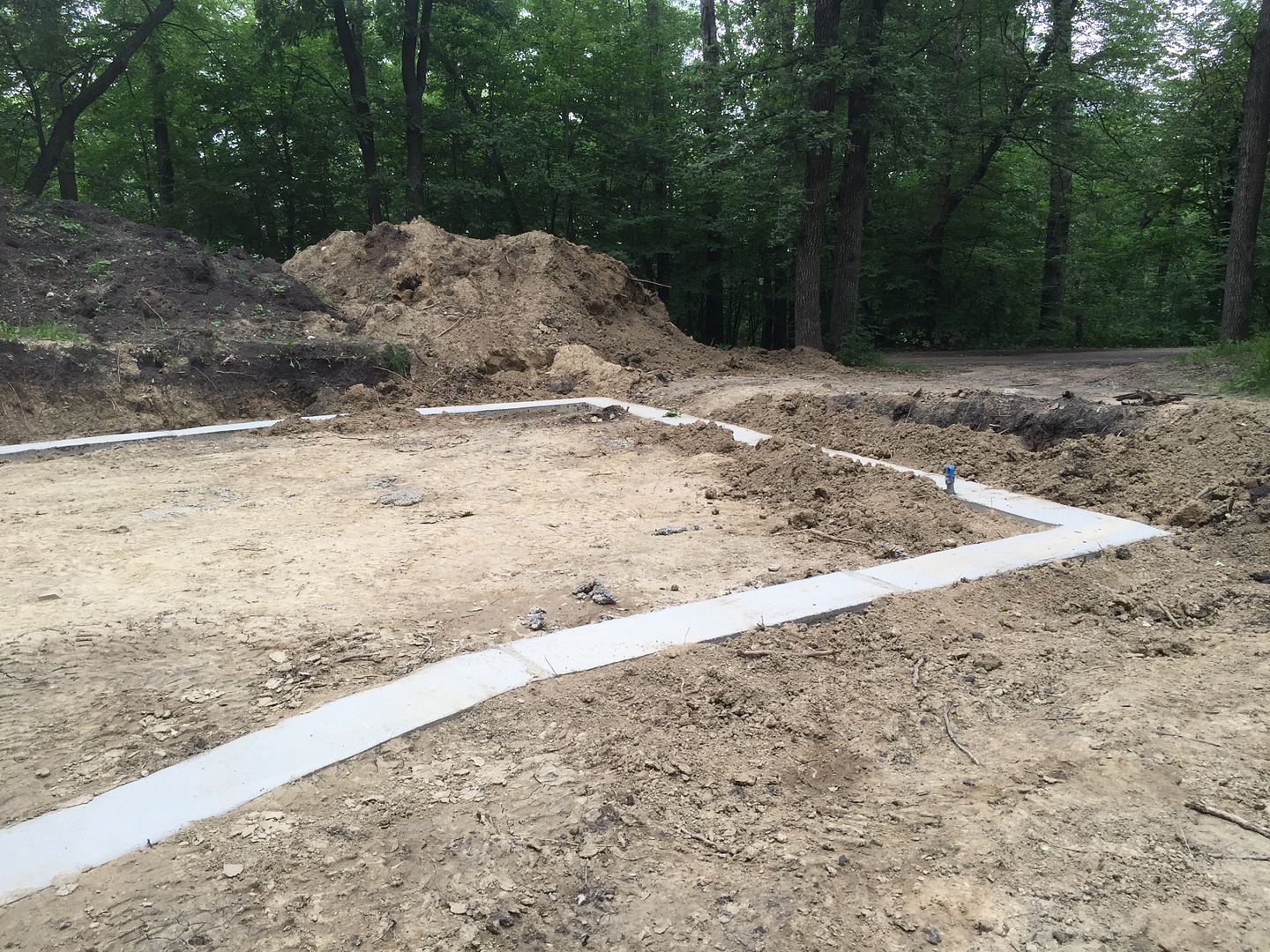 Here is most of it without forms. Thanks to Kerry and Howie Briss for expending blood sweat and tears (I know I would've cried) to remove the forms.
Another....
A couple weekends ago, we worked with Kerry and Howie and put up fencing again -- and added some to get the area, including dirt piles, all closed off for show. That went really well and looks very nice. Kerry gathered up a pile of old flues that were in the bone yard and they worked really well for fence posts. Next year, we plan on replacing all of the fence posts and installing top rail, but for now, we just worked on the areas that needed re-fencing due to the roundhouse work.
That same weekend, Dean Ortner, Henry Ortner's son, stopped out with his wife and friend to see the engine for the first time. We posed for some pics with them. We hope they can stop by again and see the engine running!
While pounding fence posts in, we unfortunately nicked that darn power line again and inadvertently electrified our fence. Thankfully, no one was seriously injured and Mark was able to gather a crew to come fix our nick. Knowing where the line was for sure, we were able to re-pound the post again without incident. Thanks Mark for fixing that for us!
Last weekend we had a lot of help and were able to get a lot of grounds clean up done. thanks again to Darryl D for keeping our area mowed--we sure appreciate it! We finished raking and got those hauled away -- always a good time! Kerry put up a sign identifying the construction as our new roundhouse. Thanks so much to a wonderful lady for painting that for us (when confirm her name, I will edit)!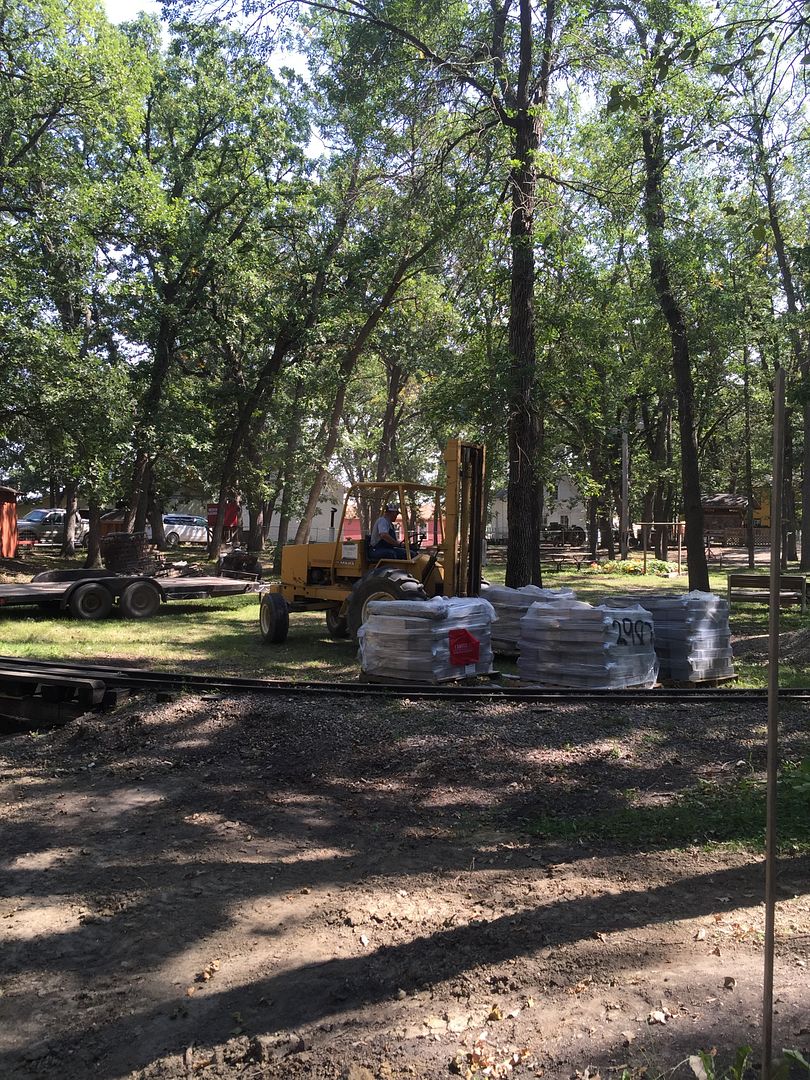 This week we ordered landscaping block for the higher retaining wall and had it delivered and then forklifted to our area. Thank you Mr. Clark for moving all of that for us! It'll sit there until we get the building walls done next spring. We feel like we are ready for show! Maybe a quick cleaning of the cars and steam up of the engine to verify and I think we're ready. Our picnic is on Thursday after the safety meeting which starts at noon - safety meeting at noon and picnic follows. Hope you can all come!